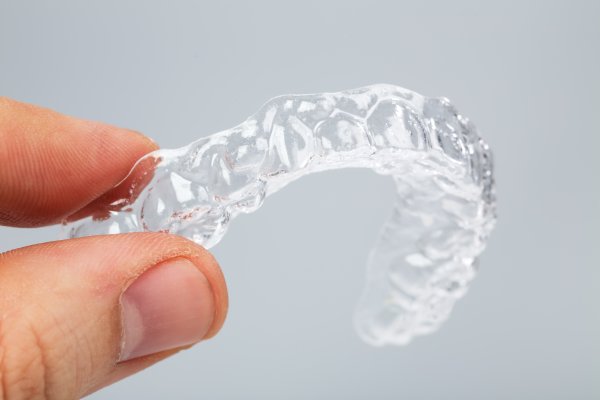 With so many different ways to fix and modify our teeth, two of the most popular rising options are Fastbraces and Invisalign. If you are considering one of these two options, it may be a good idea to compare the two. Both FastBraces and Invisalign are designed to straighten a patient's teeth while improving their smile and oral health. Both are equally important in fixing one's smile, but it is also important to know the differences between the two.
Differences between FastBraces and Invisalign
FastBraces uses patented technology that is comprised of metal brackets and wires, like traditional braces. The greatest advantage of FastBraces is the short amount of time needed to use them. Since they help move the entire tooth, this will help cut down the time spent wearing them significantly. If you want straight teeth in a matter of months, FastBraces will help you achieve this much faster than with Invisalign.
For people who are struggling with the stigma that is associated with metal braces, Invisalign may be a better option. Invisalign is designed specifically to be nearly invisible. Invisalign uses aligner trays that conform to the teeth and look like they are not even there. In addition, patients can take out the trays, so there will be no issues with food getting stuck in them or difficulties eating. However, you must remember to brush after every meal to avoid staining. If patients are avid smokers or coffee drinkers, it is important to note that the clear aligners WILL stain. If patients cannot drop these habits, or at the very least reduce them, they may want to go with FastBraces instead.
Maintenance and cost
Invisalign tends to be more expensive due to the invisibility and removability that it provides. For maintenance, Invisalign generally involves only brushing and rinsing of the trays. FastBraces may require much more maintenance, despite their more rapid teeth-fixing rate. You will have to see a dentist or professional regularly to ensure that everything is going according to plan. For many, these follow-up visits are monthly or bi-monthly. Depending on the situation, actual follow-up treatment with Invisalign is rare. This may mean additional time and treatment. In addition, FastBraces are a tad harder to maintain due to their brace-like system in nature.
Lifestyle
Since Invisalign is more like a mouthguard than actual braces, patients may consider them a better option if they are highly active in any sort of sport or activity. If patients take a nasty bump or fall with FastBraces, it will not only damage the treatment but it could also damage their teeth in the process as well. Depending on the severity of the oral situation, repositioning of the jaw or fixing several jagged or crooked teeth may be a better call with FastBraces. Invisalign is more for crowded teeth, gapped teeth or other simple issues like an overbite or underbite. Since Invisalign can be removed, it takes more discipline to stick to the regiment. With FastBraces, patients will be seeing a doctor much more often, and they are more likely to keep up with the treatment plan. Fewer adjustments may not always be the best for someone who lacks discipline and training when it comes to taking care of teeth.
Find what is right for you
Both Invisalign and FastBraces are great options for anyone looking to correct their crooked teeth. Now that you know the primary differences between the two treatment options, talk to your dentist about which option is best for you and your teeth. Having a strong, healthy smile is important — treat it appropriately!
Are you considering FastBraces in the Killeen area? Get more information at https://www.texasstarsmiles.com.
Check out what others are saying about our Fastbraces® services on Yelp: Fastbraces.
---
Related Posts
May 10, 2019
Clear aligners offer a great alternative to traditional braces. Generations of people grew up wearing traditional metal braces to straighten their teeth. Traditional braces, though efficient and effective, make some people feel self-conscious. They also …